TİKA: BRIDGING DEVELOPMENT COOPERATION BETWEEN LATIN AMERICA AND TURKEY
03.01.2018
Turkish Cooperation and Coordination Agency has been celebrating its 25th anniversary this year. TİKA started as a modest development agency in 1992, and eventually expanded itself to be one of the leading cooperation agencies in the world. Today TİKA has 56 offices in 58 countries and implements projects around 170 countries mainly in Africa, Asia, Balkans, the Middle East and Latin America.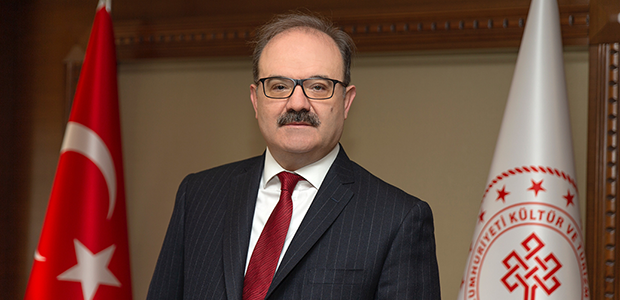 Since from the beginning, the main focus of TİKA has always been on human-centric projects that include education, health, rural development and other fields of social and economic development. TİKA expanded its links to South America in 2015 by opening two regional offices. One is based in Mexico covering whole Central America, the other one is based in Colombia executing projects in all South American countries.
In overall Turkey's opening to Latin America and more specifically TİKA's activities in the continent, Chile has always had a special place since it is the first Latin American country to recognize the Republic of Turkey. Despite geographical distance between Turkey and Chile, a special relationship exists between our societies. Cooperation agreement between TİKA and AGCİD on the occasion of the visit of Turkey's President Recep Tayyip Erdoğan to Santiago in February 2016 has intensified our activities.
TİKA pays special attention to the population of Los Turcos in Chile along with other parts of the society that are in needs. To develop social relations further, TİKA has implemented rural development projects and helped churches and nursing homes.
The Global South-South Development Expo 2017 will be hosted by Turkey in November. Technical cooperation and experience sharing is very important part of Global South-South Cooperation. To this purpose, Turkey has hosted various delegations for knowledge sharing and training, provided for experts from Chile. The latest of this has been the visit of Chilean fire-fighters to Turkey in September this year.
High-level visits in recent years show that there is a considerable potential in terms of cooperation between Latin America and Turkey, particularly in economic development. Stating that "The world is bigger than five", Mr. President Erdogan also gives great support to the process. In this regard, TİKA as well wants and is ready to contribute further deepening of the relations between two countries. In coming years, more cooperation projects to be expected, as we believe that the only to connect societies is to show the generosity of societies toward others.
30 October 2017- Mercurio Şili